Purple Butterfly
finally opened in the U.S., and I thought I'd write a more concise review that may prove more helpful than my
previous notes
on the movie: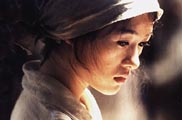 Here's Zhang Ziyi, torn between duty and the love percolating deep in her iron-clad heart.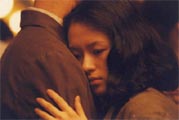 Here's Zhang Ziyi, scorching the screen with torrid desire for her Romeo.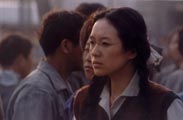 Zhang again, torn between love and duty, and boy can you feel it.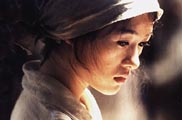 Zhang, positively euphoric as her love is realized.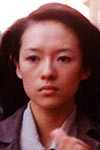 In this still we find Zhang waist-deep in guilt about the consequences of her espionage. Heartwrenching stuff.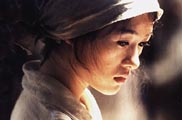 And finally, Zhang in tragic repose.